Firm Profile & Staff
Our firm was founded in 1975 after John Crouch, the founding shareholder, gained several years experience with Arthur Anderson and Company. Terry Heuring became a shareholder in 1998, Laurie Sundhausen and Mike O'Shea became shareholders effective January 1, 2011, Anita Skaggs and Rob Mathes became shareholders effective January 1, 2015, Barbara Halter became a shareholder effective January 1, 2016, and Vicky Kerby became a shareholder effective January 1, 2017. Presently, our staff consists of thirty-four professional employees, including seven shareholders, seventeen accountants, six accounting assistants, and four administrative professionals.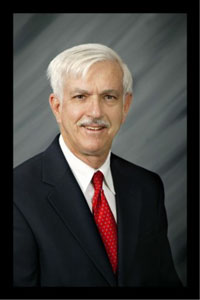 John R. Crouch
1947-2019
The firm's objectives are to:
Provide high-quality accounting, auditing, tax, and management advisory services to businesses, individuals, governments, and non-profit organizations in our geographic area.
Serve clients with outstanding potential and help each client reach their maximum potential through sound and efficient accounting, financial, and management advice.
Be actively involved in professional, business, community, and civic affairs.
Offer close, personalized services on a timely basis.
In order to achieve these goals and objectives, the firm seeks to grow through a combination of expanded services to present clients and the addition of new clients on a regular basis.
Crouch, Farley & Heuring, PC currently has four offices in Eastern Missouri, located in Farmington, Bonne Terre, Cape Girardeau and Festus. Please give any of our four office locations a call and we will be happy to assist you with any of your financial and tax planning needs.
To speak with someone at one of our locations, or for driving directions, please go to the "Contact Us" page.